Application & Fees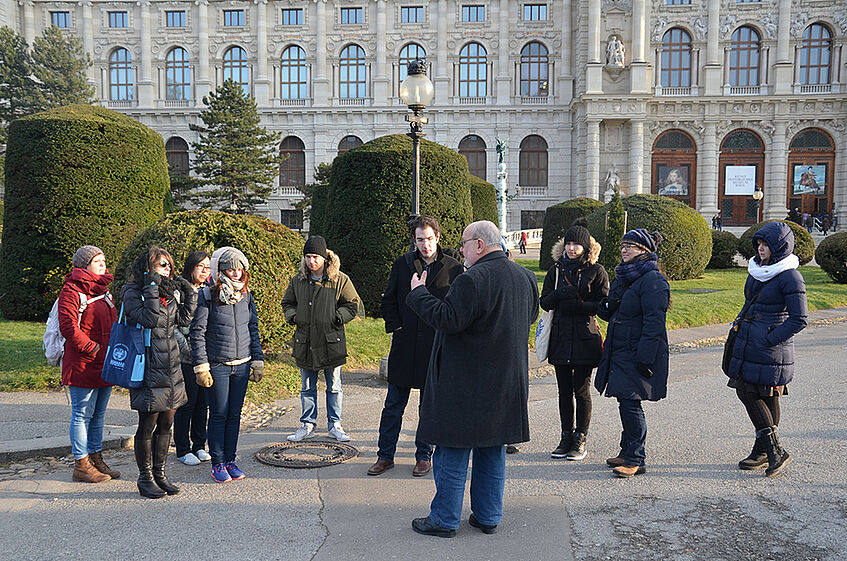 The winter school provides courses in the morning as well as cultural activities in the afternoon.
The program fee includes the following:
Registration
The tuition for the two-week program. Within the two-week period, students can attend two courses.
Handouts, scripts and other relevant teaching material.
All excursions during the introductory course on the first weekend, including a guided city walk around the Ringstraße, a guided Art Nouveau walk and a guided tour of the Schönbrunn Castle.
Excursions that are part of the selected courses (e.g. a guided tours of the State Opera, the Leopold Museum, the Museum of Applied Arts, and/or the Wien Museum).
The winter school went far beyond my expectations of a two-week program. The lectures from wonderful professors coupled with excursions around the city were very informative and inspiring, the organization was excellent and the opportunity to meet people from all around the world enriched the experience. Besides Vienna, with its cultural wealth, is simply one of best cities for a cultural program."

Ece Deniz Weinberger (Turkey)