Application & Fees
The application deadline for the univie: winter school has been extended until January 15, 2021.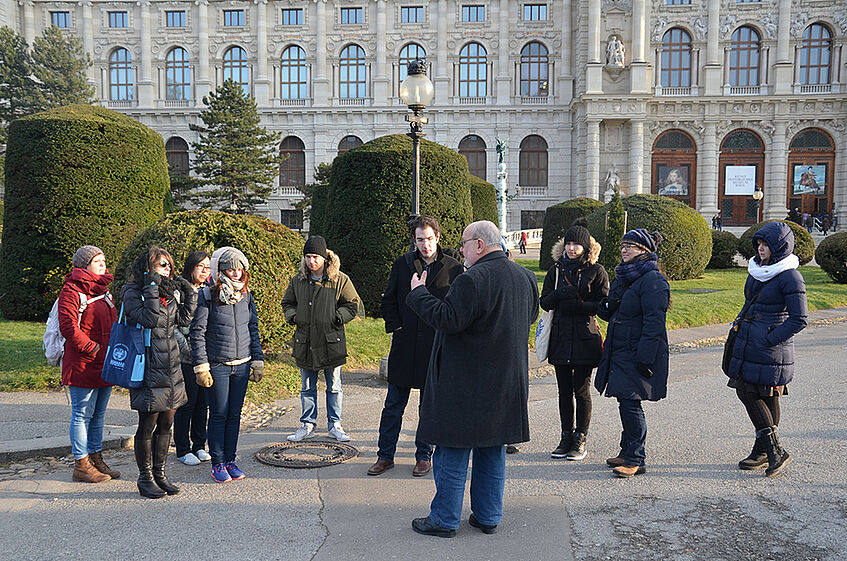 The winter school provides a variety of online courses about the "Discovery of Modernity - Vienna around 1900".
The course fee of € 675 includes the following:
Registration
Orientation material
Online Welcome session
Online introduction to Fin-de-Siècle Vienna with a guided online tour of

Art Nouveau

in Vienna

One two-week online course
Handouts, scripts and other relevant teaching material (electronic version)
Guided online tour of Vienna's

Ringstraße

Social meeting (online)
Transcript of grades
A second course can be booked for an additional fee of € 475.
The winter school went far beyond my expectations from a two-week program. The lectures from wonderful professors coupled with excursions around the city were very informative and inspiring, the organization was excellent and the opportunity to meet people from all around the world enriched the experience. Besides Vienna, with its cultural wealth, is simply one of best cities for a cultural program."

Ece Deniz Weinberger (Turkey)