Application
In order to ensure that applicants can prepare all materials needed for the application in time, it is advisable to read the information given below carefully before starting the application process.
Application Requirements
Application Requirements
Applicants have to be at least 18 years old and must have completed two years of studies at college or university level in their countries of residence or have an educational background equivalent to one year at a European university before the beginning of the program.
Applicants must have an adequate command of the English language. Students whose native language is not English must submit evidence of proficiency in English with their application.
Active participation in the courses is expected.
Application Procedure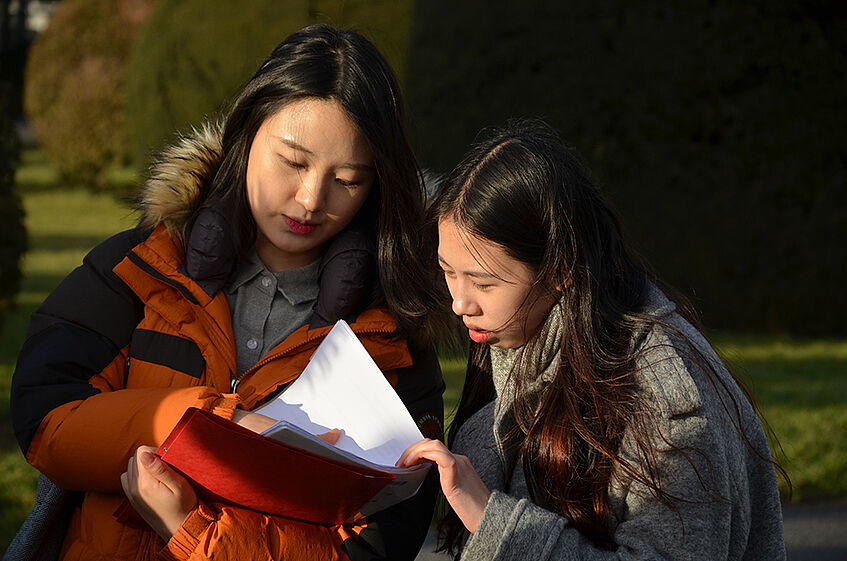 Application Procedure
The winter school has a rolling admission policy and considers applications in the order of their arrival. Since the program can accept only a limited amount of students, early application is encouraged.
The application deadline for the univie: winter school is December 31. Applications must have reached the office of the Sommerhochschule by this date.
To apply for admission applicants have to complete the application form available as download and submit it together with all required application material.
Application material can be sent via email to sommerhochschule@univie.ac.at or in original to the following address:
Innovationszentrum Universität Wien GmbH – Sommerhochschule
Campus of the University of Vienna
Alser Strasse 4/Hof 1/Tuer 1.16
1090 Vienna
Austria
Upon arrival of their application material applicants will be notified via email. The email will include an invoice for the winter school fee of € 675 for one course (or € 1,150 for two courses) plus the Austrian students' union fee. To reserve your place the amount must be transferred to the following bank account of the Sommerhochschule within 10 days:
Innovationszentrum Universität Wien GmbH – Sommerhochschule
Bank: Bank Austria
Bank address: Schottengasse 6, 1010 Vienna, Austria
Account number: 00282240100
Bank code: 11000
BIC: BKAUATWW
IBAN: AT57 1100 0002 8224 0100
The applicant's full name (first name and surname) has to be stated as "reason for transfer" or "reason for payment". All charges in connection with the payment must be borne by the participant. In some cases charges can be incurred both in your home country and in Austria.
Approximately two weeks after the program fee arrived applicants will be informed about their acceptance via email and receive a payment confirmation and/or an official acceptance letter via email. It is advisable to check the email account on a regular basis after applying. (In case an applicant cannot be accepted the program fee will be returned.)
Application Material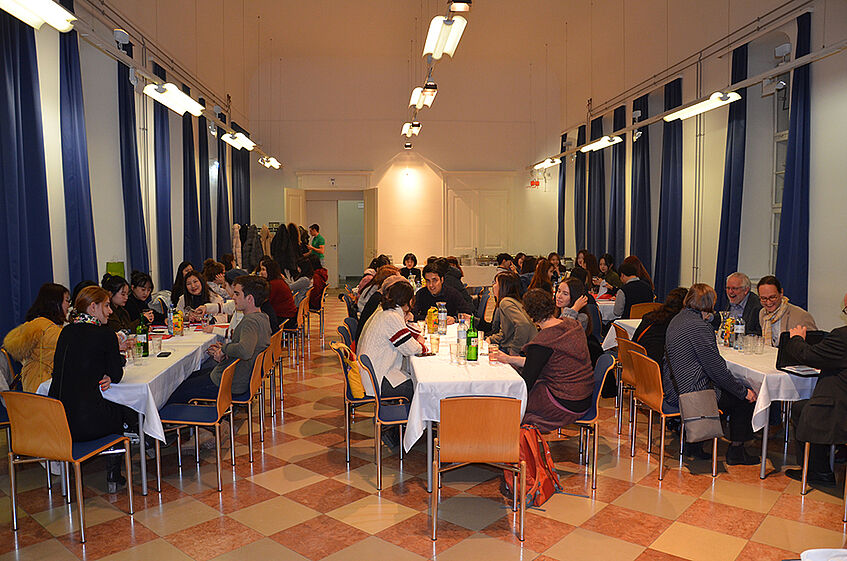 Application Material
Students are advised to read these instructions carefully before completing the application material.
Applicants have to submit the following documents:
1. Application form: Applicants must complete the application form available at the section downloads. The form has to be printed out, filled in, and signed.
2. Statement of Purpose: Applicants have to submit a written statement of motivation (maximum length one page).
3. Transcript of Grades: The application must include an official transcript showing courses and grades from the university the applicant is currently attending. Applicants who have already completed their studies should submit a copy of their diploma. All transcripts and diplomas must include an explanation of the grading system used.
4. Official proof of proficiency level in English: Applicants whose native language is not English must submit proof of their proficient command of English.
Preferably documents should be issued by one of the following institutions:
TOEFL (Test of English as a Foreign Language) Test Score Report by ETS (Educational Testing Service)
IELTS (International English Language Testing System) Test Report
ESOL (English for Speakers of Other Languages) Examinations Certificate by the University of Cambridge
Diplomas or test score reports from other official institutions stating the English level, will be accepted if the results are comparable to the levels of the CEFR (Common European Framework of Reference for Languages). For more information concerning the levels please see the PDF download of the CEFR Europass Self Assessment Grid.
For participation in the univie: winter school an English level comparable to C1 (within the CEFR) is recommended. Applicants with a high B2 level (within the CEFR) can also be accepted.
For students who have studied for at least one year at a university where the language of instruction is English, proof of this fact will be sufficient.
Students who studied to become an English teacher, translator, or interpreter for at least one year, can provide us with proof of their field of study and courses they took, as proof of their English knowledge.
5. Passport-size portrait photo taken within the past year. (If the application is send electronically please send the photo as a JPEG/JPG file. If the application is sent via postal service, please include two copies of the photo. It is advisable to write the applicant's full name on the back of both pictures.)
6. Program fee: After receiving the invoice via email applicants have to transfer the winter school fee of € 675 for one course (or € 1,150 for two courses) plus the Austrian students' union fee of € 20.20 to the bank account of the Sommerhochschule. The bank details can be found in Fees & Payment.
All documents can either be submitted in original and sent via post or be scanned and send as pdf files via email. All documents that are not issued in English or German have to be translated into English or German. The translations have to be done by a notary or an official translator. (The transcript of grades can be translated by anyone as long as the translation is certified by the university.)
Due to the amount of incoming applications the Sommerhochschule cannot return documents. All sent material will be filed at the Sommerhochschule office. Applicants should not include original documents that are only issued once in their application material. In this case it is recommended to send a transcript or a certified copy of the original.
Please note that applications will not be reviewed until all required materials have been received. Incomplete applications will not be accepted.