Accommodation & Meals
Accommodation (On-site Program)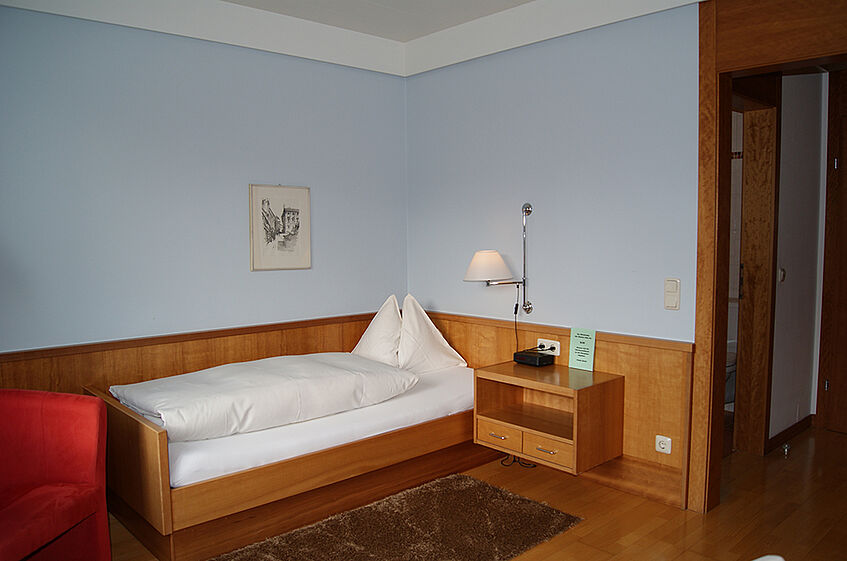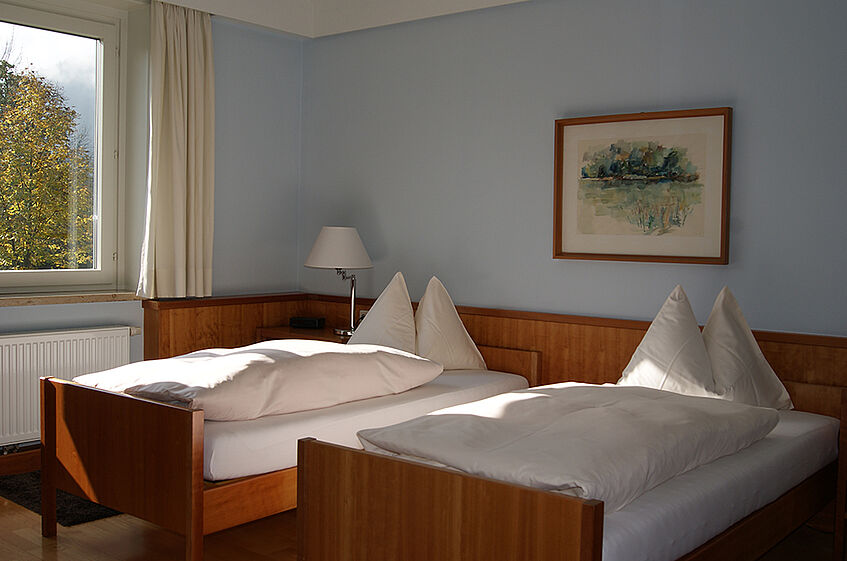 Accommodation (On-site Program)
The campus consists of 156 acres of meadows, woods, and parkland located directly on the shore of Lake Wolfgang.
The standard of the houses on campus can be compared to *** hotels. Students are accommodated in comfortable single rooms with private bathrooms. All rooms are equipped with a desk. Sheets, towels, and hairdryers will be provided.
Students arriving before July 17 will have to find accommodation themselves until they can move into the campus dormitories. Rooms have to be vacated on the August 14, 2021.
The campus itself was beyond my expectations. The rooms where we stayed were perfect for what we needed. The meals were always of a high standard and the staff really did look after us so well."

Ellen Wood (Australia)
Meals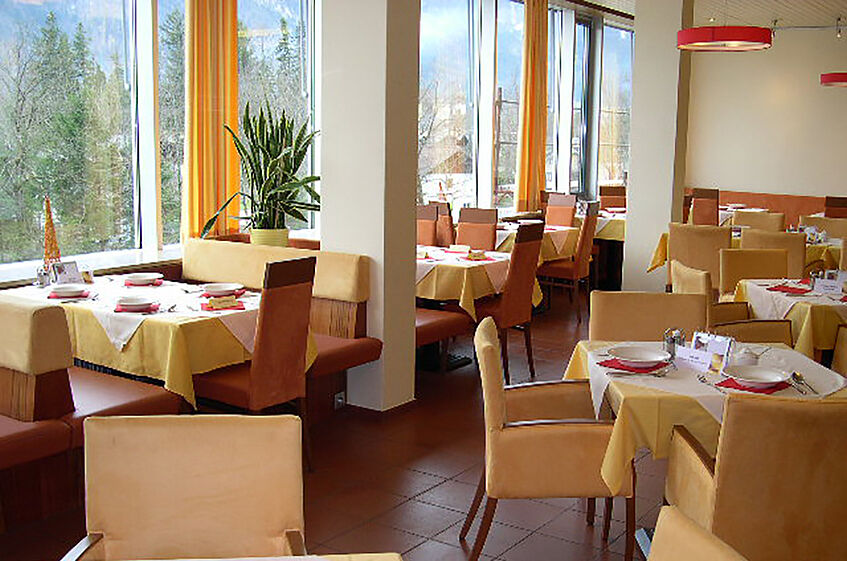 Meals
All meals are served in the dining hall. The breakfast buffet normally consists of a wide variety of breads, jams and other spreads, honey, eggs, cheese, bacon, ham, cereals, and muesli. Coffee, tea, milk and orange juice are available during breakfast. Brunch is served on weekends.
Lunch and dinner meals include a variety of Austrian dishes. Vegetarian dishes are also available. Please note that the Sommerhochschule cannot guarantee that all dietary needs students may have can be met.
The housing was way beyond my wildest dreams."

Michael Aktipis (USA/Greece)