Location
Campus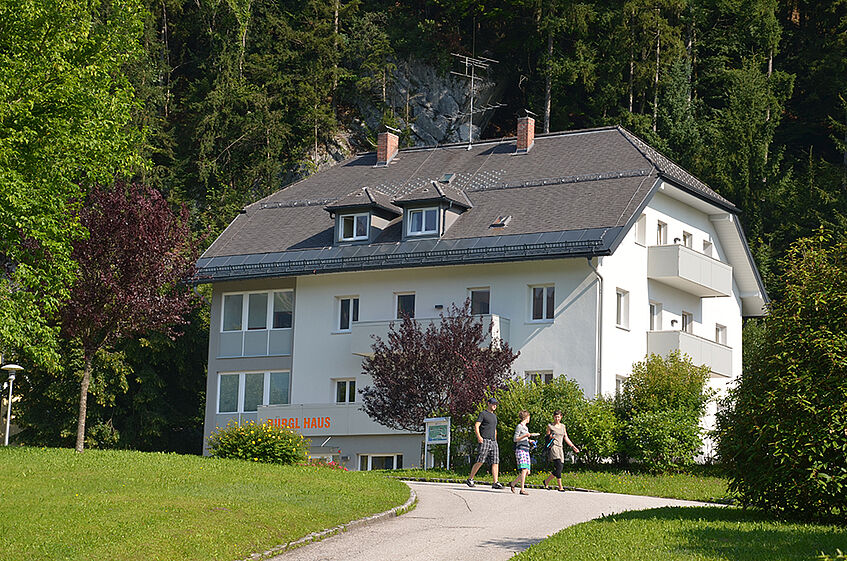 Campus
The univie: summer school takes place at our summer campus in Strobl. Living together at the campus is an integral part of the program because it increases the cultural understanding between students. This setting of intercultural and social exchange helps reinforce mutual respect among participants, and ultimately helps further mutual understanding among people.
I met plenty of talented and determined candidates from all over the world in Strobl, a place whose beauty and peace is not replicable. The tranquility of the summer campus was filled with excitement and laughter of 120 people who did not share the same race, culture, or nationality. Yet, together, they were jumping in the lake, preparing for the exams, exploring the mountains, and enjoying the parties. This experience of unity and diversity at the same time could not occur anywhere else. "

Sabahat Afsheen (Pakistan)
Surrounding Area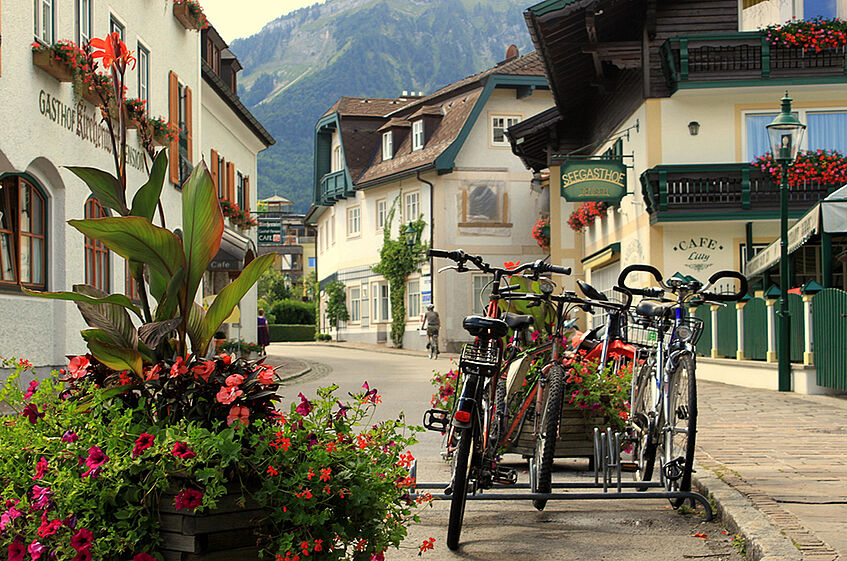 Surrounding Area
The campus of the Sommerhochschule is located in the picturesque village of Strobl on the shore of Lake Wolfgang. Strobl is part of the Salzkammergut region, one of Austria's most attractive summer vacation areas. Since The Sound of Music famous for its fascinating landscape - a wild mixture of mountains and lakes - the Salzkammergut also offers various cultural activities.
Strobl is only 45 km from Salzburg, the birthplace of Wolfgang Amadeus Mozart. With its spectacular buildings and charming cafes it is the perfect place to stroll around, go shopping, visit Schloss Mirabell or just relish the excellent sweets. People from all over the world come to enjoy the Salzburg Music Festival that takes place in summer.
Strobl is also a good point of departure for visiting Vienna, Munich, Budapest or Prague.
The centre of Strobl is within five minutes walking distance of the campus. Students will find all necessary shops and services there. Strobl features supermarkets, newsagents, a stationer, a hairdresser, banks, a cash machine, a post office, a doctor, and several restaurants and pubs. A church where protestant as well as catholic services are held is also located in Strobl.
Climate
In Austria, the summer climate is generally mild and comfortable with temperatures around 32 degrees Celsius (90 degrees Fahrenheit). Due to the summer program's location, nestled in the mountains of the Salzkammergut, the weather can change rather rapidly, and there might be rain and temperatures around 16 degrees Celsius (60 degrees Fahrenheit) as well.