Summer Series: University of Vienna International Summer Program
by Seah Ee Wei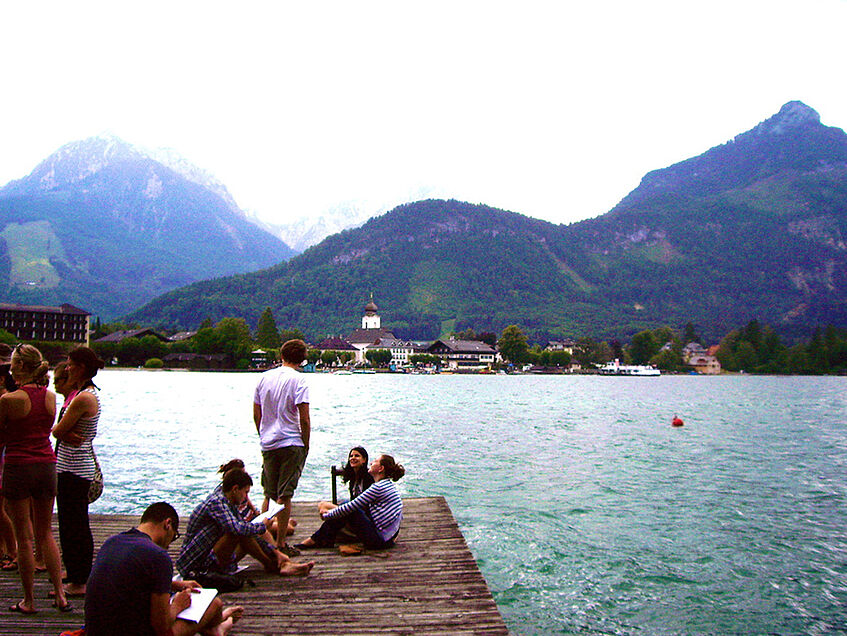 The way I discovered the Sommerhochschule was pretty unimpressive - Googled 'summer schools in Europe' and ended up with this, which seemed to perfectly fit into my calendar. But when the organisers knew me by name the moment I walked into the campus, I knew that this was going to be a very special experience.

The Sommerhochschule is organized by the University of Vienna, offering courses in European studies and the German language. However, the programme itself was not held in Vienna, but Strobl, a village just off Salzburg, and next to the Wolfgangsee.
The Place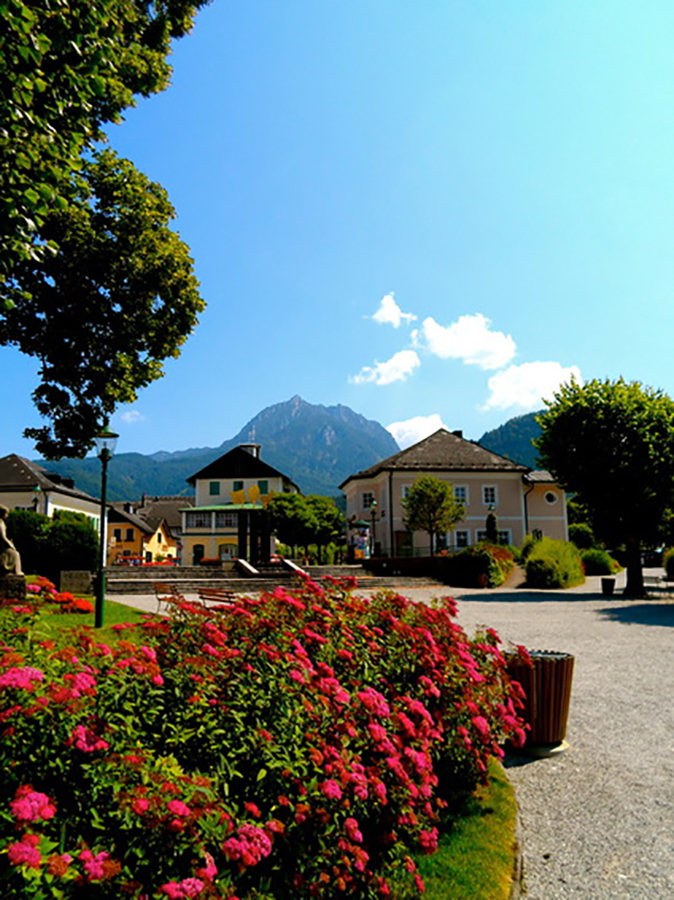 The Place
Strobl itself is a ridiculously beautiful village. Homes were decorated with flowers and creeping vines, and stood out against huge backdrops of blues and greens. The town lies on the edge of a massive lake, and sunlight playing on the waters makes for a very comforting sight on most days.
Most people here are on holiday, so the atmosphere is pretty lazy. Ice-cream shops dot the main pavement and there are plenty of alfresco dining options in the afternoons and evenings.
Strobl is only one of quite a few towns that border Lake Wolfgangsee in the Salzkammergut region, so quite a few afternoons were spent exploring the nearby towns, such as Ebensee and Bad Ischl. One day we decided to bike around the lake - it took an entire afternoon but the views were amazing and we covered lots of ground in a few hours.
Weather was great in July and August, with 20ish degrees in the morning that dropped to 10ish at night. While Strobl was meant to be a rainy town, the four weeks we were there we were greeted with at least three of sunshine. Our thoughts soon turned from "we better make the most out of the sun!!!!!" to "ok it'll still be sunny tomorrow."
You'd think that a summer programme at the University of Vienna would mean city life and lights, but bringing the whole experience to Strobl made it really special. There isn't anything quite like studying and living in an environment full of hills and lakes. The air just felt so much fresher and cleaner - even the water tasted better.

The campus was located five minutes away from the heart of the village, and a stone's throw from the lake itself. Rooms were furnished nicely and dining hall was yummy. We had our own SHS boathouse, which made plans for the afternoon easy enough - a dip in the waters followed by time spent on the next day's readings. There were also surfboards and rowboats available for rental for those more adventurous.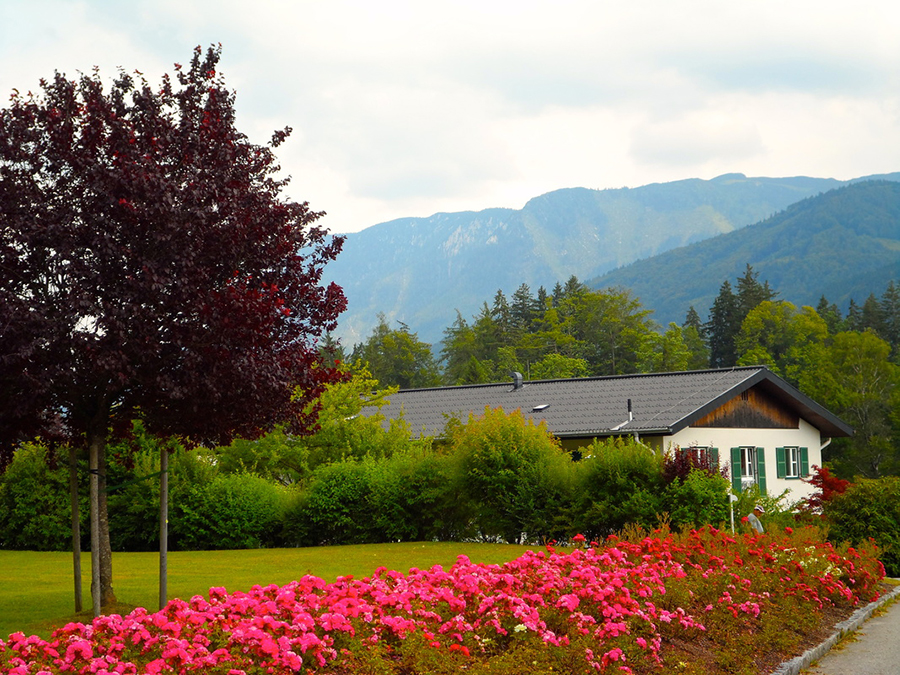 This was the building in which half of the participants were housed in. All the classroom buildings and dining halls were easily accessible, and there was also a clubhouse where you could use the gym facilities and play pool or foosball. There were study rooms available, and also a sports room with a table tennis table set up.
The program
The programme itself was fairly intensive, with four hours of lectures a day. Evening seminars were interdisciplinary in nature and brought the different courses together in a different perspective. Our profs were mostly from the University of Vienna and the quality of teaching was high. I took courses in international commercial arbitration and international investment law, among others, but there were also European economic and political courses.

What I liked was the level of interaction between professors and students, and how seriously feedback seemed to be taken. Before the fortnight's courses (you study two courses every two weeks), there would be course presentations by the professors, and you were able to decide whether or not you wanted to switch courses after these presentations. During lessons, professors made genuine efforts to engage everyone in class, with class participation forming a significant part of the grade.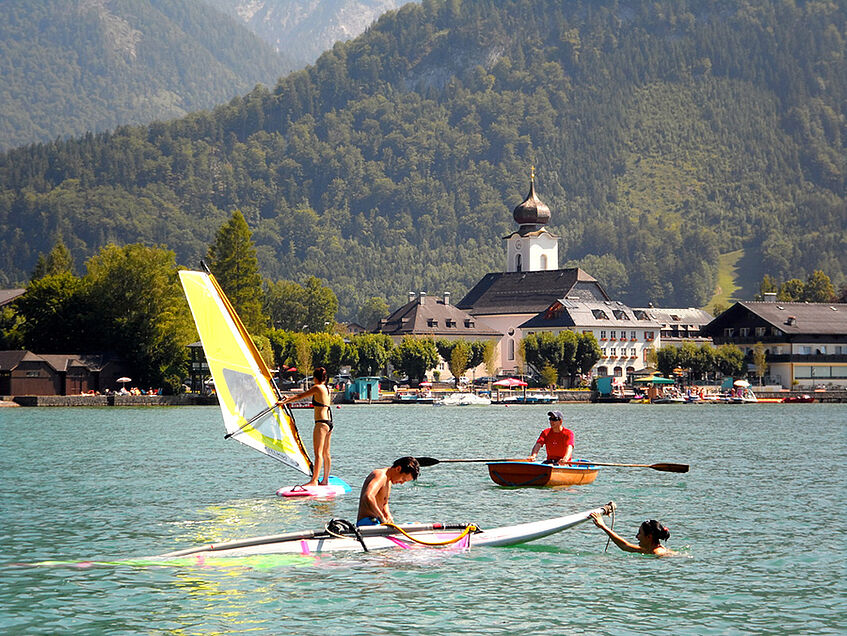 What made this summer programme really different, though, was the effort invested in student life. Free windsurfing and tennis courses are provided throughout the four weeks. The place itself also just made you want to be healthy - sun and sky and gorgeous hills made evening jogs way more bearable for someone as lazy as me. Lunch was always a three course meal of typical Austrian dishes, which made afternoon naps forever tempting. A game of table tennis or badminton in the afternoon helped keep us hungry for dinner, which was always a buffet.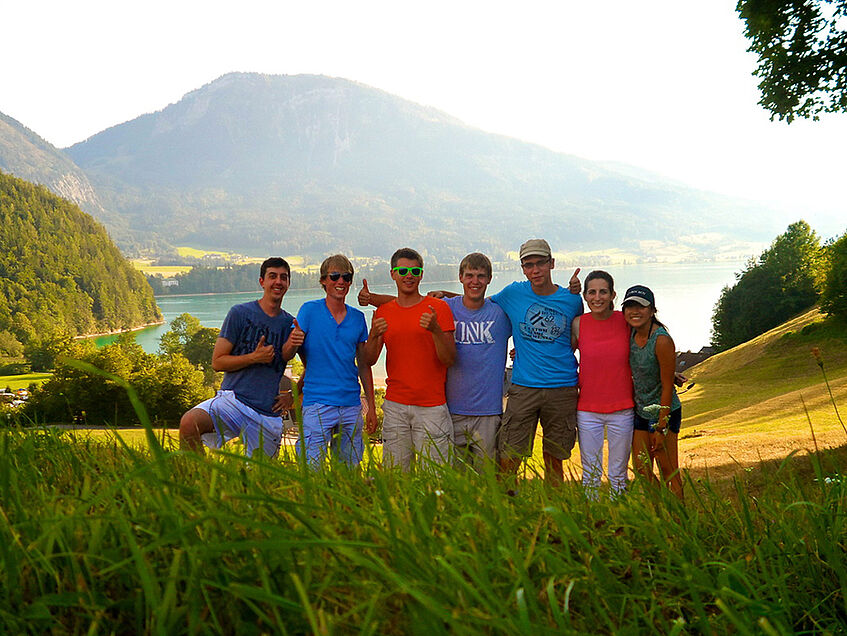 There is a bar open every night for students to socialise, and the staff were game to organise parties in the main hall whenever we wanted one. In the first week we had a pub quiz, in the second, birthday parties, and the last night we set up our own disco in the main hall as a nice end to the programme. There are also dance lessons weekly, where international traditional dances are taught, including the classic Viennese waltz, which we learnt for the opening dance of the Midsummer Night's Ball. A Chamber Concert was also organised for the participants.
Excursions and hikes were organised weekly, to places like Salzburg and Ebensee. Cue lots of touristy moments. On top of that, there were also two Austrian festivals, which made for very interesting nights.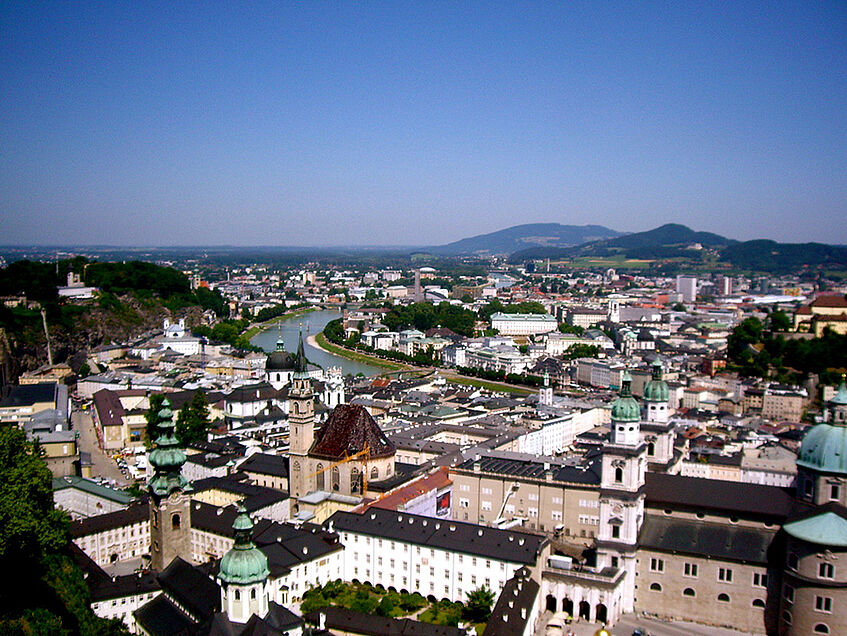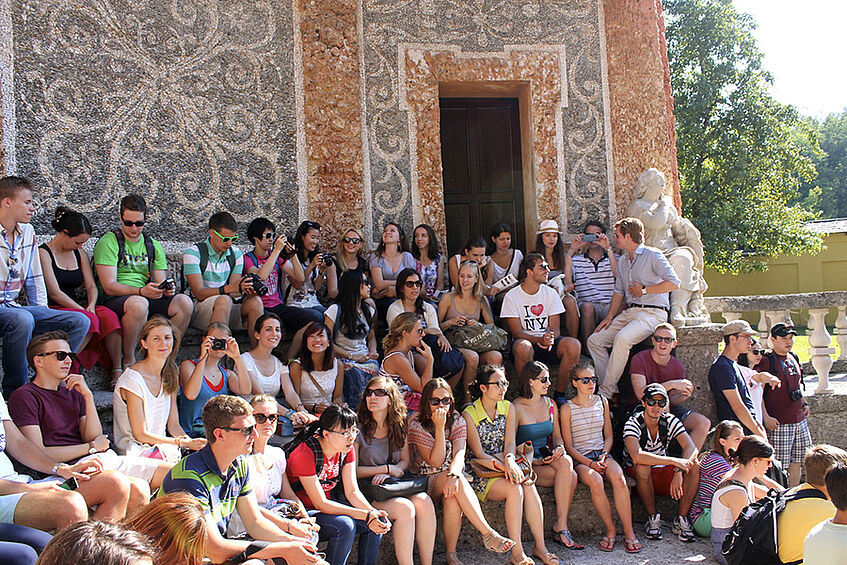 What's an international summer programme without diversity? This year there were more than 80 students from 28 countries (a number oft repeated to us), which made for an intriguing and entertaining mix.
The first week was a crash course in cultural differences. In everything we did we learnt something more about someone else: how people ate at dinner, the way in which we responded in class, and what we wanted to do when we went to a new town. The second and third weeks we fell into a rhythm. We tried our best to get up for class, went for walks after dinner in the evening light, spent the nights at the bar, watched falling stars at the boathouse. Danced the cha, the waltz, different national dances. Went to the lake, played tennis, windsurfed, biked, water skied.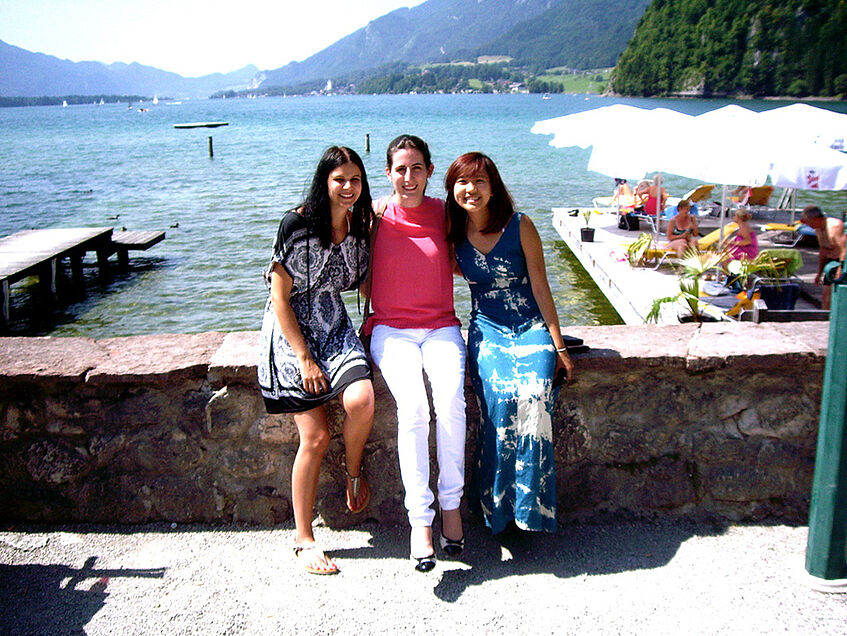 In between all these we found pockets to get to know each other better, helped each other in class, found similarities instead of differences. There were numerous intercultural competence seminars that told us to beware of cultural clashes, but I found that we were more alike than we think we are. It probably has something to do with the fact that we all chose to come here – to find something different, more challenging, more exciting, more precious.
In 2014 ...
In 2014 ...
In fewer words: definitely consider it! It was an intellectually, physically and maybe even spiritually (hahaha) rejuvenating four weeks, and writing this post makes me miss it quite a bit now.
What you gain in terms of interacting with people from other countries is invaluable. Being the only one from Southeast Asia made it slightly daunting at the start, but being open to every single culture, and always thinking about representing yours properly, gives you a perspective that you will otherwise never have.
The programme fee is reasonable given the excellent facilities and organisation. Application is more tedious than other summer schools (as a senior warned me at the start) but it's worth the effort.
Programme website: http://shs.univie.ac.at/shs
Written by Seah Ee Wei
ee.seah@bnc.ox.ac.uk